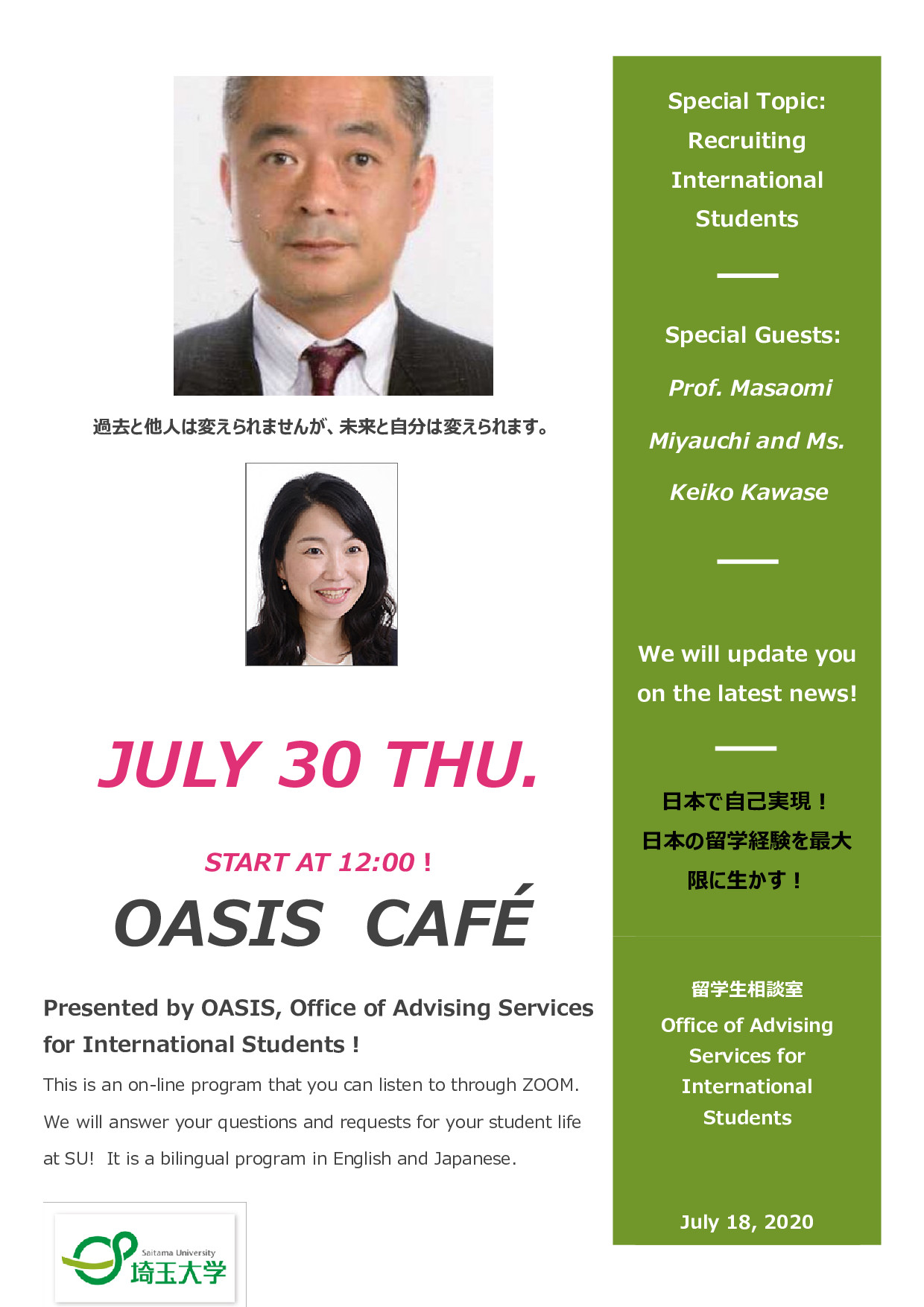 July 30, Thu.   Start at 12:00
OASIS CAFÉ
Presented by OASIS, Office of Advising Services for International Students !
This is an on-line program that you can listen to through ZOOM.We will answer your questions and requests for your student life at SU! It is a bilingual program in English and Japanese.
・Special Topic: Recruiting International Students
・A special guests: Prof. Masaomi Miyauchi /Ms. Keiko Kawase
・We will update you on the latest news!
・You will receive ZOOM info. through the University Mailer!