Club Activities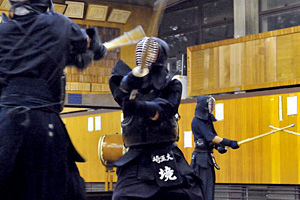 We encourage our students to engage in various experiences and opportunities besides their studies. The University is home to more than 178 student organizations representing a wide range of interests. Find and actively participate in the club activities for a more fun-filled memorable student life at Saitama.
Student Volunteering
"Shared sorrow is half a sorrow, shared joy is double a joy."
At Saitama University, there is a student-volunteering group that sets an example of this belief. Through volunteer groups, students here learn firsthand that sharing does not take away what you have. Sharing is an act of doubling what you give.
"How can I impact this world as a student?"
This is the question that started the student volunteer group Re: Cycling. Each year, the group collects more than 400 abandoned bicycles from across the campus, makes repairs, and sends them to places, East Timor and Mongolia, in need. A useless object to me can become something valuable to others with altruism and strong conviction. The passionate movement of Re: Cycling to change the world continues.