International House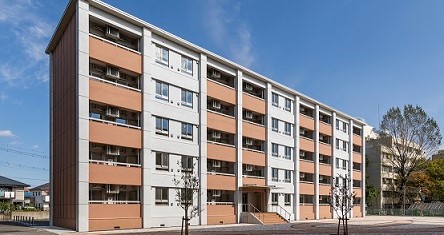 Exchange student will live in our on-campus dormitory; International House (I-House). Each room is equipped with small kitchen, shower, restroom and air conditioner. Most exchange students will share a triplet room including 3 separated bedrooms with other exchange students of the same gender in the I-House 4th Building, or will share a family room with another exchange student in I-House 1st or 2nd Building.
Students may not choose the room type, but preferences may be requested. Please note that preferences may not be honored due to space limitations. If preferred accommodation type is unavailable, an alternative will be assigned.
We also ask you to consult with us in advance if you have a physical disability or condition warranting special consideration in making your assignment*. *SU considers gender diversity to be an important aspect for students of any gender identity to live on campus where they can feel safe and comfortable.
Room Equipment
Each room is equipped with: bed, bath/shower, restroom, desk and chair, bookshelf, refrigerator, and air conditioner. Rental bedding sets (set of mattress pad, comforter/duvet, bed sheets, pillow, & pillow case) will be provided with the monthly charge of 3,700 JPY. You may discontinue this service once you purchase on your own.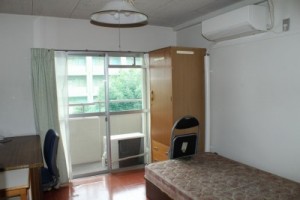 Monthly Payment
Monthly rent and fees are as follows.
   *Rent and other charges are subject to change
・Deposit : 65,000 JPY (13,000 x 5 installments)
   *Refundable upon check-out
・Rent: 12,000 JPY / month
・Utilities (electricity, gas and water):9,750 JPY / month
・Administration Fee: 8,400 JPY / month
・Cleaning Fee : *To be paid upon check-out
    24,090 JPY (two-term student)
    24,200 JPY (four-term student)
Internet : Free Wi-Fi on campus and in I-House
All residents are responsible for the charges of utilities (electricity, gas and water).
Amount differs depending on your usage. Average charge for utilities is approximately 10,000 JPY / month.
Monthly Bills will be issued around the 10th of each month. Residents are asked to pay the amount by bank transfer within the designated date. Payment should be made at the Aoki Shinkin Bank ATM (cash dispenser) on Saidai Dori.
Payment instructions will be given later at the orientation.