I can not recommend this program enough, Saitama Unvieristies' Summer Program provided me with so much more than I ever expected. I had traveled to Japan to learn a new culture first hand and experience what life was like in Japan to further my studies but  I gained so much more, new friends, family and whole new perception of the world around me.
  I am studying International Business and Government and International Relations in my home country Australia and so had learnt from a textbook about the cultural and lifestyle differences but from my experience I learnt more then I could have from a textbook. Saitama University were very welcoming and helped me with any concerns or issues I had (which were minimal if any), the students were very friendly and made me feel so welcome, but the end of the Summer Program I was regularly having lunch with my new friends and still am in contact with them.
  Saitama Univeristy offered a diverse range of activities for students to allow us to experience the real Japan from; Sado, Karate, Shodo etc these activities were very well organized and extremely fun to participate in. They also offered a range of guided excursions to some very interesting and beautiful places. Overall, I can not fault my experience they offer a homestay program (which I absolutely recommend!),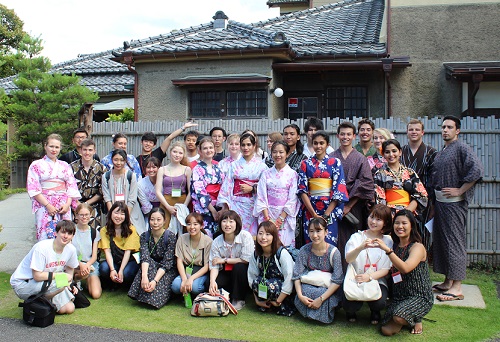 a welcome and farewell party with games and activities to get to know others, and many other amazing experiences, this program was professionally run with excellent teachers and was an amazing experience that highly recommend for anyone wanting to experience a new life, meet great people and just travel Japan.
  Saitama University is situated in the Saitama Prefecture and is close to many of Japans wonders its a beautiful university with great facilities.