I believe one of the most important mean of learning language is going to that country and using the language every day. I myself major in Japanese, so I always wanted to visit Japan to experience their language, their culture. Luckily, I had an opportunity to become an exchange student in Saitama University in Japan and my decision to go there has proven to be correct.
To begin with, foreign students live in the International House, which is outside the west gate of the school. We only need to walk less than 10 minutes to reach our classrooms, sparing the trouble of commuting.  Living near Japanese students, we often have all kinds of activities together. This helps to deepen our bond and I had made many good friends because of it.
Apart from providing a convenient and comfortable living environment, Saitama University allows us to choose our own lessons. Therefore, I sat for a few lessons that I am interested in other than basic Japanese courses. Studying with local students not only enhanced my listening skills, but also gave me a better experience of the teaching style of Japanese universities. I had really learnt a lot from these lessons.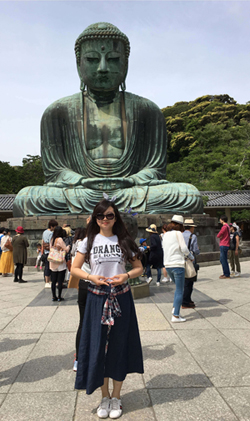 For my extra-curricular activities, I joined the Japanese Tea Club. Having learnt how to make and drink tea, my understanding of Japanese tea culture deepened greatly. Meanwhile, due to the advantageous geographical location of Saitama University, I could explore a lot of places in Tokyo easily. I also worked at a Family Mart near the campus, which made me experience more of Japan.
Most importantly, the teachers that teach international students are especially kind. They offered me plenty assistance during my stay. I could ask for their help no matter what happens and this erased the loneliness I felt as a foreign student, making me feel like I had a safe and warm harbor.
In conclusion, Saitama University is a really suitable place for foreign students and the memories I have here will last for a lifetime.
-Hong Yiran (Renmin University of China)