As a student of Japanese, I was required to do a year abroad to improve my spoken Japanese ability. My university is partnered with many universities in Japan but Saitama quickly emerged as my first choice for a few reasons. The accommodation they provide meant I did not have to share facilities with other students and its proximity to the university meant I would not spend a lot of time commuting to university as is the case at many other institutions in Japan. Saitama University also provided many courses in English so I did not have to always take classes in Japanese but they also allowed me to take classes taught in Japanese if I felt I could manage it which several universities that are partnered with my university did not allow. I chose to take a beginners course on Japanese linguistics, as I also study linguistics, taught in Japanese. I spent most of my time working on my Japanese speaking skills and I received lots of helpful feedback from teachers but I also had the opportunity to learn about pre-modern Japanese history which is not available at my home institution.
When I arrived at Saitama University I quickly grew to like it for other reasons. A team of Japanese students living at the I-House (the university's international accommodation) would regularly arrange socials for everyone. The staff in the international office were very helpful and approachable as well. The campus was also small and leafy making it very pleasant. It is conveniently located near many amenities too (including the local ward office) which means you spend less time on doing chores or travelling and more time doing the things you want to.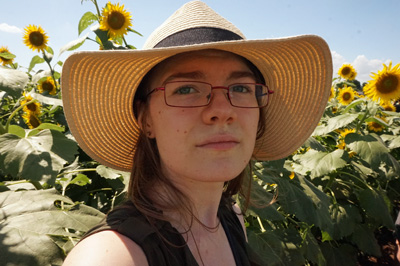 As for the city of Saitama, that too proved to be a good choice. It is close to Tokyo but far enough away to be less hectic. It is also closer to less urban areas ideal for jaunts out to much quieter but no less wonderful tourist attractions. Saitama's International Centre hosted events that I was often interested in and enabled me to meet people outside of the university. The weather was lovely throughout my stay and was a delightful change from the dreary weather of my home country, the United Kingdom.
I had a great time there and it helped me to develop a fondness for Japan that now sees my planning to go back after I graduate.
-Sarah Kathryn Connor(The University of Manchester)