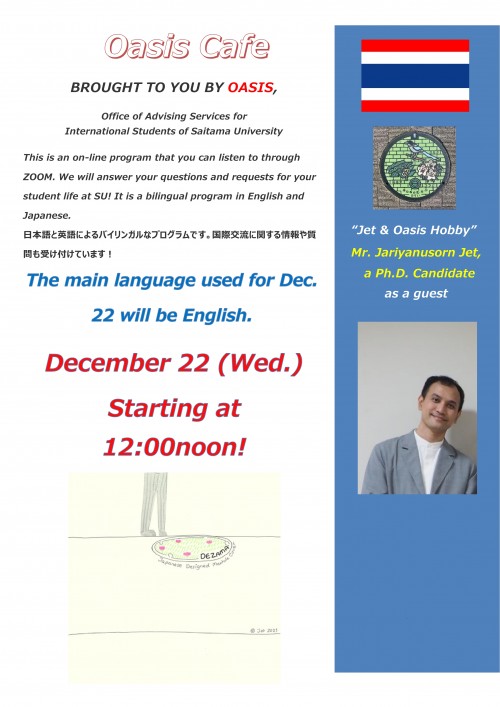 December 22, Wed.   Start at 12:00
OASIS Café

Presented by OASIS, Office of Advising Services for International Students!
This is an on-line program that you can listen to through Zoom.
We will answer your questions and requests for your student life at SU!
We will integrate the language used for on-line, either Japanese or English!
This time: Main Language is English

・Special Topic: Jet & Oasis Hobby

・Zoom info will be posted on WebClass!
・Maximize your study experience in Japan!