I first arrived in Japan in 2016 and started off my new student life as a MEXT-scholarship student. My first six months in Saitama University was spent as a research student, mainly taking Japanese language courses and planning a research proposal for Master's degree entrance exam. Having had later enrolled the MEcon program for two years, I eventually graduated in 2019. Currently, I am pursuing a doctoral degree in the same graduate school, with yet again the support from the Japanese government scholarship.
Years ago, I actually had a chance to visit here when I was still an undergraduate student through a short exchange program. I learned that we, my home university and Saitama University, have been maintaining great friendships for decades, which brought about a big Thai community inside Saitama University. And as initially a non-Japanese speaker, having these welcoming brothers and sisters as a resort played a crucial role in my decision on choosing Saitama University. I also later learned that the university actually has wide connections with other countries globally, which contributes to its highly multicultural-oriented environment.
Regarding both Master's and doctoral courses, all the classes I took were conducted in English. The classes in my major range from very technical classes such as econometrics for macroeconomic modeling and international trades modeling where you learn variety of models and tools like Eviews, STATA, and GAMS to applied economics classes such as urban planning where you enjoy field surveys outside the university. My Master's thesis mainly concerned monetary policies so I also took several classes on monetary economics. If you are looking for deepening your knowledge on monetary economics and finance, here is the place for you.
My life in Saitama University does not only involve studying and researching, but also, for example, supporting joint exchange programs and workshops between Thai and Japanese students taken place in the university. Every year, Thai students and professors would come visit and exchange interesting presentations and discussions. Serious matters aside, I also did occasionally participate in a music club. Obviously, you can find many great opportunities to develop leadership and interpersonal skills outside classes in Saitama University. Talking about extracurricular activities, I had chances to attend academic conferences organized by the Japan Association for Applied Economics once in Fukuoka and another in Kyoto as a presenter. These seminars were beneficial for enriching my paper as I could receive direct comments from a researcher specialized in my research area.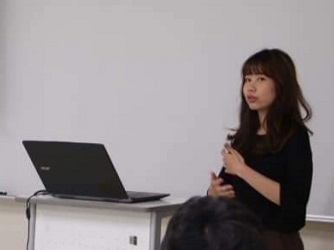 Last but not least, being a student in Saitama University has given me a whole new experience. I have met professors whom I can discuss life and things beyond textbooks, not to mention amiable university staffs who have always been reassuring. I was even more lucky to have come across Japanese friends who are caring to help ease problems of foreign students. All these elements combined have made my life in Japan much, much easier.