"The adventure of life is to learn, the purpose of life is to grow, and the nature of life is to change"
(William Arthur Ward).
Keeping in mind the same philosophy, I applied in the Saitama University for master's course two years after my graduation in 2015. The moment, I received the confirmation email about my admission in SU, my heart filled with rejoice, as I had got the chance to live my dream of studying and excelling myself in Japan. Also, I was honored with the government scholarship (MEXT) to study without any financial constraint. After completion of my two years, I can succinctly describe the student life of SU as a diversified experience encompassing joy, exploration, and grooming. All these aspects allowed me to refine my academic abilities. Students from all over the globe gather under the umbrella of international graduate program, shaping amalgamation of different cultures. Additionally, making new friends and enhancing academic networks are the essences of this program. The courses being offered cover a wide range of topics related to Civil and Environmental engineering and other fields. Overall, the learning atmosphere was exemplary and both experiences of course-work or research were praiseworthy in the whole interim.
Moreover, the primary reason behind opting SU was coherence of my interest with one of the research groups in the field of Earthquake/ Structural Engineering. After I began working as a structural engineer in Pakistan, I observed various discrepancies in the implementation of seismic designs, and researches of Japan to probe the earthquakes could be beneficial for my understanding.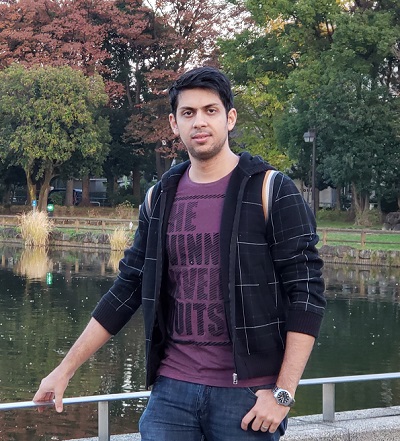 Additionally,the ongoing researches and lab facilities also inspired me to pursue for this course. Whereas, the other reasons for selecting SU were the amenities being offered, its locality being just near to Tokyo and the list goes on endlessly. Besides, the living experience in the vicinity of SU is heavenly, as Saitama is one of the best cities of Japan to reside in. Throughout the span of my past two years, I learnt the new ways to navigate the challenges of life.
Lastly, I want to say that my endeavor to study in Japan and gather several life-time memories got completed due to SU and will always be contended with my decision to study here. I encourage everyone to try their luck for the international graduate program and especially for Saidai.