The Degree Awarding Ceremony will be held as follows. If there are any changes, we will let you know on this page.
【Date/Time】
Date: Friday, September 22, 2023
Time: 11:00 am (Entry before 10:50 am)
【Venue】
University Hall  (Daigaku-kaikan 3rd floor)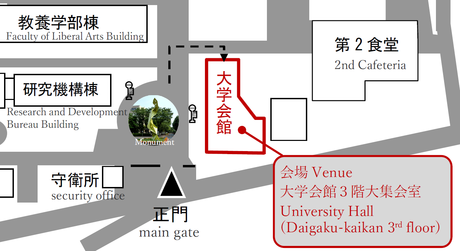 【Program】
1.Opening Address
2.  Awarding of Degrees
3.  Address by the President
4.  Introduction of University Executive staff
5.  Address by the representative of the undergraduate students
6.  Addresses by the representatives of the graduate students
7.  Closing Address
【Notice】
The number of seats in the venue is limited. Please note that family members may not be able to enter the venue.
【Contact】
General Affairs Division
E-mail:soumu[@]gr.saitama-u.ac.jp